02 avril 2009
Les sites reviennent sur les rumeurs de la possible sortie de l'adaptation ciné de New Moon en Décembre 2009.
Selon ce site, cela pourrait devenir une nouvelle franchise similaire à Harry Potter ou Saw. La saga Twilight possède une base de fans loyaux et fidèles, ce qui pourrait amener Summit à travailler sur l'adaptation des 4 livres (ou plus) pour une sortie à chaque décembre.
Et pour celui-là, ces romans pour adolescents sont des best-sellers et il y a clairement une base de fans pour ces films, donc ce serait dingue que Summit ne lance pas au moins l'adaptation du livre suivant.
Dernière info et non des moindres, selon ce site, la sortie ANGLAISE de Twilight serait prévue pour le 1ER JANVIER 2009.
Reelzchannel confirme ici que New Moon est en préproduction pour le script et que les acteurs ont signé pour 3 films. Concernant Breaking Dawn, ce n'était pas dans le contrat donc soit ils devront renégocier soit ils prendront d'autres acteurs (impossible grrrr...)
De nouvelles photos de tournage avec Kris et Taylor :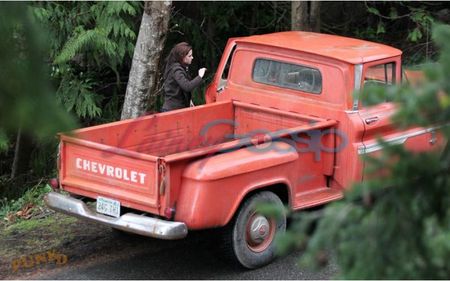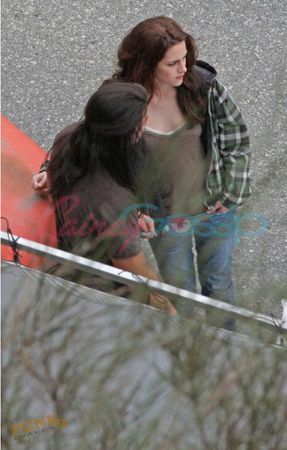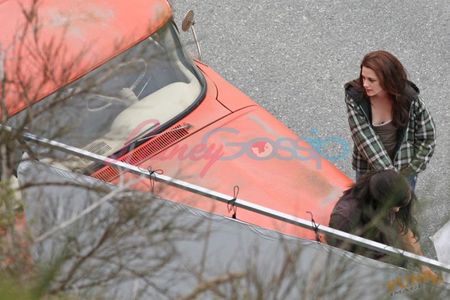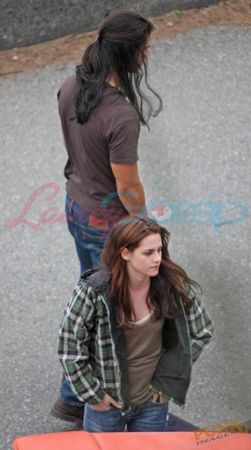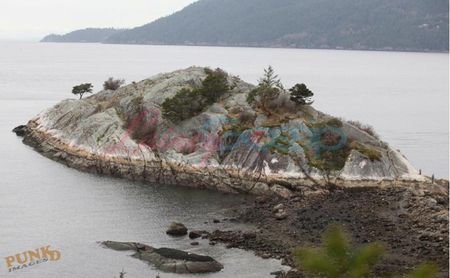 Plus de photos
11 février 2009
Robert Pattison
Robert Pattison, Kristen Steward & Peter Facinelli

Los Angeles, Robert Pattison, CA., Twilight - Fascination, Kristen Stewart.

VOICI UNE CHANSON QUE JAI COMPOSER POUR TWILIGHT
ELE SE NOMME REGRET
REGRET; par caroline galarneau
I SAID I`ll STAY JUST FOR THE THINGS THAT IS GONNA
BE GOOD FOR YOU
BUT NOW I GOT TO GO
I`VE SHOULD KNOW THAT I`ll BRING TO HER
THE DANGER BUT SHE HAVE THIS WAY TO INSPIRED ME
I`M SORRY MY TALK MY BELLA
MY ETERNITY WILL NOT BE ENOUGH TO FORGIVE ME
IF YOU LOVE ME TELL ME
I LOVE YOU BELLA
I REGRET IT
I KNEW THAT IT WAS THE ONLY SOLUTION
GET OFF OF HER BEFORE IT`S GETTING TO LATE
BUT SHE DIDN`T WANT TO I GOT WRONG
I COULDN`T STOP THINKING ABOUT HER
EVERYDAY MORE HURTS BY THE STRESS THAT SHE COULD DO
IF SHE LISTENED MY REVELATION

I`M SORRY MY TALK MY BELLA

MY ETERNITY WILL NOT BE ENOUGH TO FORGIVE ME

IF YOU LOVE ME TELL ME

I REGRET IT

I`M SORRY MY TALK MY BELLA

MY ETERNITY WILL NOT BE ENOUGH TO FORGIVE ME

IF YOU LOVE ME TELL ME

I LOVE YOU BELLA

I REGRET IT

_________________



Interview de Kristen Stewart en espagne :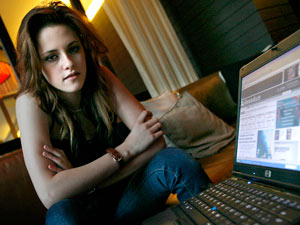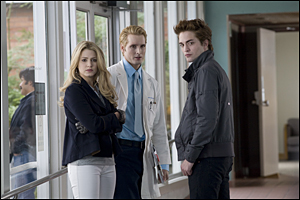 New Moon soundtrack non-confirmed
133 views
25 Jan 09
01
Japanese trailer - Half-Blood Prince
22 views
25 Jan 09
02
How to be trailer - Robert Pattison
55 views
25 Jan 09
03
BTB tea party - JK Rowling
31 views
17 Jan 09
04
Seventeen - Robert Pattison
185 views
17 Jan 09
05
Top 10 Lus
Mots-clefs
Alan Rickman
Albus Dumbeldore
Barack Obama
Bloomsbury
Bonnie Wright
Broadway
Clémence Poesy
Daniel Radcliffe
David Yates
DVD
Emma Watson
Equus
France
France 2
Helena Bonham Carter
Helen McCory
Ian McKellen
J. K. Rowling
Jean-François Menard
Jessie Cave
Jim Broadbent
JK.Rowling
Johannes Kathleen Rowling
Kristen Stewart
Les Reliques de la Mort
Londres
Michael Gambom
Milenium Bridge
Natalia Tena
Peter Jackson
Richard Griffith
Robert Pattison
Rupert Grint
Steve Vander Ark
The Deathly Hallow
The Half-Blood Prince
The Harry potter Lexicon
The Hobbit
The Order of The Phoenix
The Tales of Bleed The Bard
Tom Felton
Twilight
Twilight - Fascination
USA
Warner Bros
How to be : Pattison's new film / nouveau film de Pattison
janvier 21, 2009 — darklordcenter
Français
On a été habitué à voir Robert Pattison jouer des personnes suscitant le « culte » chez la population. L'acteur s'est vu porter un rôle plus drôle dans un film, espérons-le qui ne soit pas uniquement locale, par The Little Company dans un film nommé How To Be.
Voici la bande-annonce du film :
Dans ce film réalisé par Olivier Irving, il joue au côté de Rebecca Pidgeon,Jeremy Hardy et Powell Jones. Ce film n'a pas encore de date de diffusion.
À la suite de l'article, l'affiche et une image du film sont à voir.
English
We used to watch Robert Pattison in character a few « godist » in the population. The actor signs with The Little Company a funny role. I let you watching the trailer below.
Directed by Olivier Irving, he plays beside Rebecca Pidgeon, Jeremy Hardy and Powell Jones. This film has no release date. In the continuation of the article, the poster and an image of the movie is available.
Pics
Ecrire un commentaire
Cliquer ici pour annuler la réponse.
« Cherrybomb : poster of the film and release date for Berlin Festival Film
Twilight : release date of DVD in France / date de sortie du DVD en France »
Flickr

Join my community

Recent Readers
Added 25 Jan 09